AI Predicts What Next-Gen Video Game Consoles Will Look Like
At the moment, only concept designs exist for the PlayStation 6, the sixth instalment of the Xbox, and the Nintendo Switch 2. The closest games console rumoured to be coming to market is the new Switch, with whispers of an April 2024 launch.
And while the current-generation PlayStation and Xbox were only released in 2020 – worldwide search interest in 'PlayStation 6' reached its peak late last year:

With gamers eager to find out what the new consoles will look like, what if robots could predict this?
Well, we've found out.
Check out the images below and let us know whether you like the look of them!
---------------------------------------

⭐️ Don't forget, you can get games console insurance or mobile phone insurance in 3 minutes with Protect Your Bubble.* 😃👍 5-star Defaqto Expert Rated for our Mobile Phone Insurance in 2023**

---------------------------------------
PlayStation 6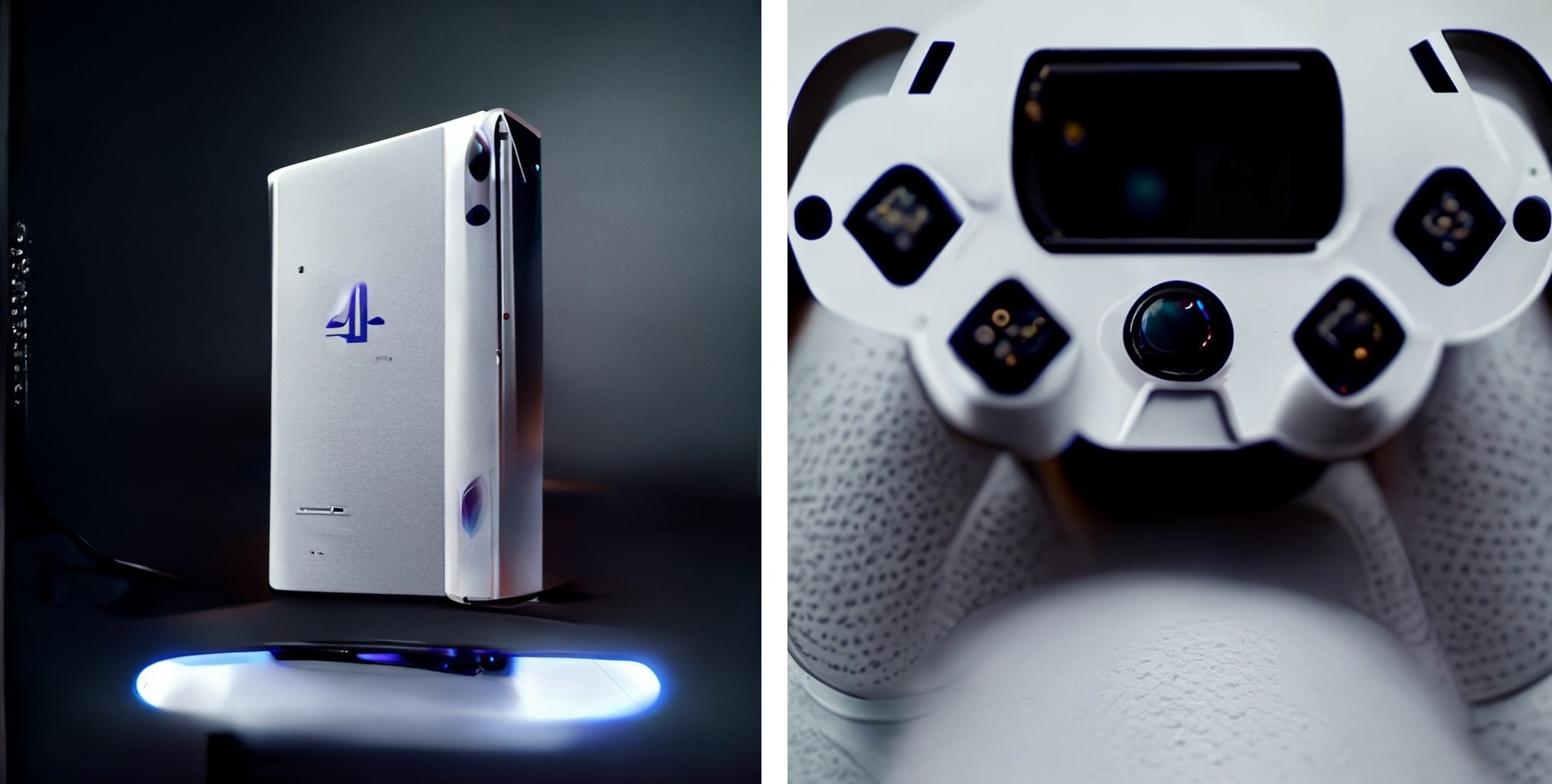 AI believes PlayStation will launch with a classic white design and a blue backlight.
Gone is the curved panel design of the PlayStation 5, which caused widespread debate about its aesthetics upon release. Instead, Sony could opt for a simple design, more akin to that of the PlayStation 4.
The AI's prediction about the PlayStation 6 controller is also intriguing. Instead of the square, triangle, circle, and X buttons, Sony might pivot towards a minimalist control panel.
The controller handles come with a built-in performance grip to give additional comfort and support, and the familiar touchpad has remained.
Xbox Series 6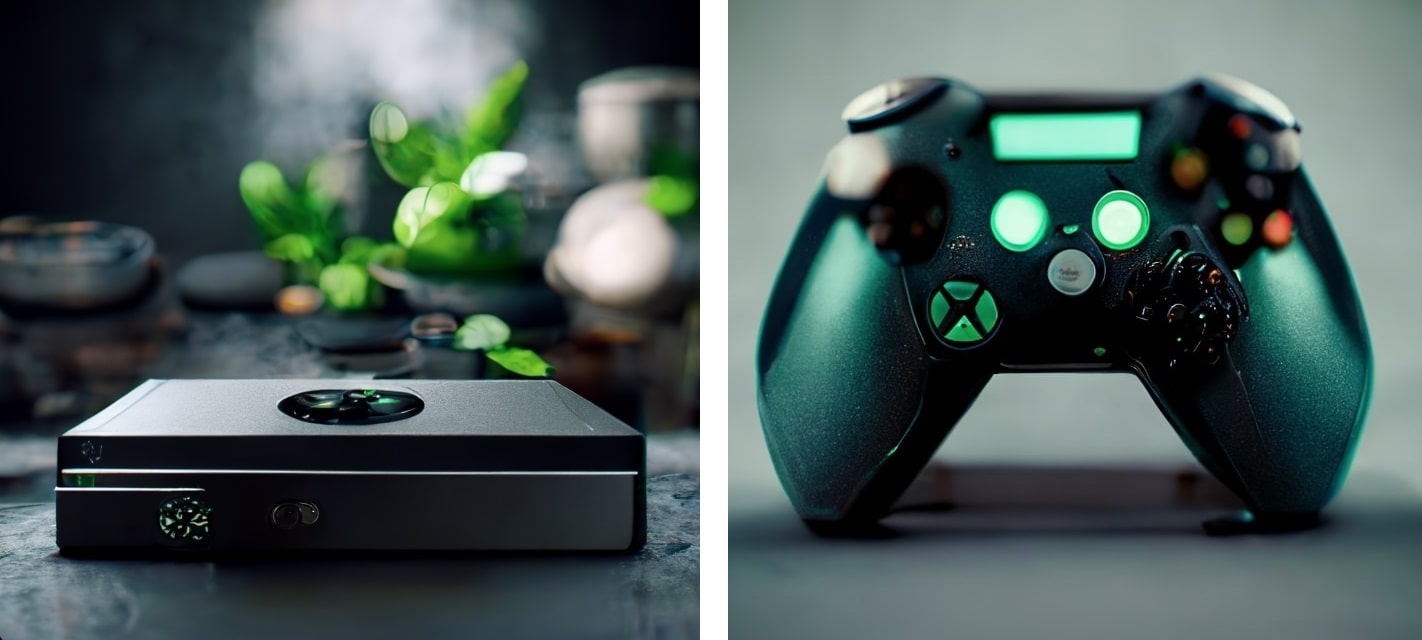 Something that wouldn't look out of place in Cyberpunk 2077, Xbox's design combines high-tech with attitude.
The console itself includes a logo on the top, a possible homage to the original Xbox, and a compact sleek design, similar to the Xbox One.
Unlike Sony, Microsoft could stick with the standard A, B, X, Y setup on their controllers. The Xbox branded power button is to be shifted to one side to make room for rounded select, pause, and share buttons. The former of which would be backlit.
Nintendo Switch 2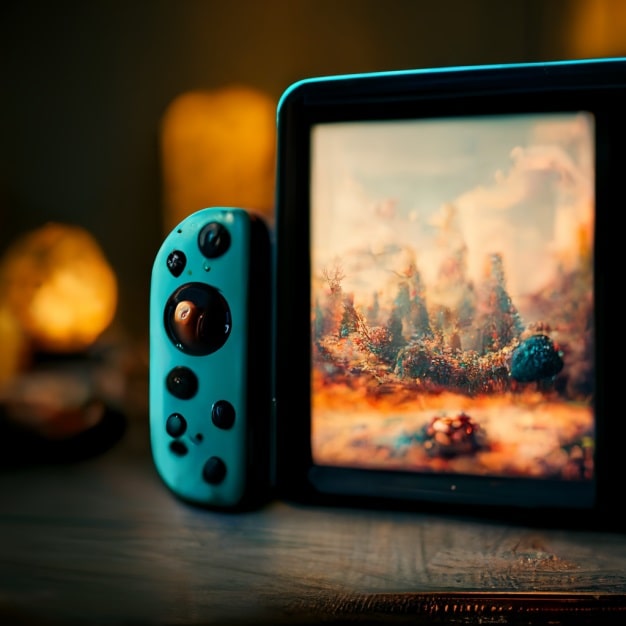 Fans of the Nintendo Switch have called for a bigger and better screen. AI believes Nintendo will recognise this and opt for a tablet-esque screen that overlaps the side-mounted controllers.
It would be a bold move for Nintendo, moving away from what we know in the conventional handheld console market. But with rumours of dipping sales figures, this might reignite interest.
---------------------------------------

⭐️ Get games console insurance or mobile phone insurance in just 3 mins with us.* 😃👍 5-star Defaqto Expert Rated for our Mobile Phone Insurance in 2023**

---------------------------------------
What Do You Think?
How do these designs compare to the current tech? Would you purchase any of the above? Let us know your favourites.
With no official confirmed dates for any of the next-gen consoles (only rumours for the Nintendo Switch), be sure to keep your latest technology protected with games console insurance. Protect Your Bubble offers PS5 insurance, Xbox Series X insurance, Xbox Series S insurance, and Nintendo Switch insurance.
- Get Gadget insurance with Protect Your Bubble: cover your devices now*.
* Underwriter Assurant General Insurance Limited. Gadget age restrictions, T&Cs and excesses apply. Customer UK 18+.
** More information about Defaqto rating here