Setting up a new iPhone can be stressful. First, you need to back up your existing data, then transfer that data, along with all your favourite apps and settings, over to the new phone.
The process can often take hours – that is unless you link those phones together. But what happens when we want to unlink an iPhone? In this article, Protect Your Bubble explains what iPhone linking and unlinking mean, why unlinking may be preferable in some situations, and how to unlink an iPhone.
How to Unlink iPhones Manually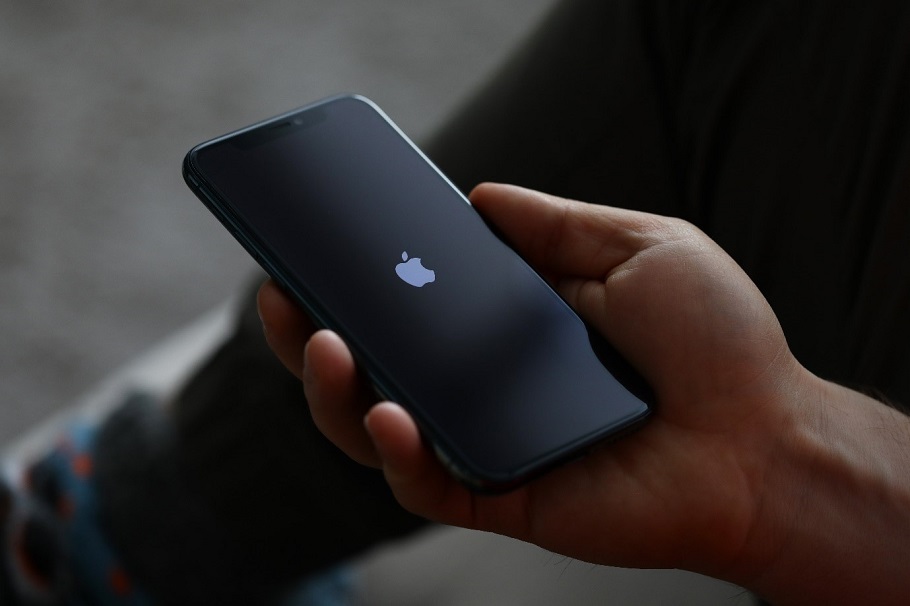 Before discussing how to unlink iPhones, or why you would want to do so, it's important to understand what iPhone linking is.
When two iPhones are linked, they share information between devices. This includes the same Apple account, iCloud and iTunes information and contacts. It's a quick and easy way to transfer information between devices without the typical process of manually backing up an iPhone and transferring the data via a desktop.
So, why would you unlink iPhones?
Unlinking two iPhones is often done before one of them is sold, as linked devices will continue to share information until they're unlinked. This prevents a potential data breach and protects against identity theft.
How To Manually Unlink iPhones in Settings
Step 1: Go to Settings, then select the name of the Apple ID holder at the top of the screen.
Step 2: At the bottom of this menu is a list of devices associated with the account. Scroll until you find the device that needs to be unlinked.
Step 3: Select that device, then tap remove from account.
How To Manually Unlink iPhones From iCloud
Step 1: Shut down the device.
Step 2: Go to icloud.com, then select Find iPhone > all devices.
Step 3: Browse the list of devices, then select the one you want to unlink. Then select remove from the account.
Step 4: Type in your Apple ID details, then click trust to skip the verification process. Wait a few minutes for the process to complete.
How To Manually Unlink iPhones Through iTunes.
Step 1: Launch iTunes and sign in with your Apple ID.
Step 2: From the menu, select account, then click view my account.
Step 3: Next, select manage devices. Find the iPhone you want to unlink and select remove.
Which Devices Can Link to an iPhone?
iPhones aren't the only devices that can be linked together. Other Apple devices can be linked to an iPhone to share information and iCloud data. This helpful feature allows users to access their contact information and enjoy videos, music, apps and more from anywhere, on any connected device. These devices include:
iPads
Apple Watches
Apple TVs
Macbooks
What Is the Difference Between 'Unlinking' and 'Unsyncing?'
While linking and syncing are similar – in that they refer to the connecting of two devices – they are different in the data they share.
Syncing two iPhones means each device has an identical interface, with the same apps, data and widget layout. Unsyncing devices means preventing the regular updating and sharing of information between the two.
Linking two iPhones together, however, only shares critical and sensitive information between the devices, such as contact and device location data (when used alongside Find My iPhone) through an Apple ID.
How to Sync iPhones?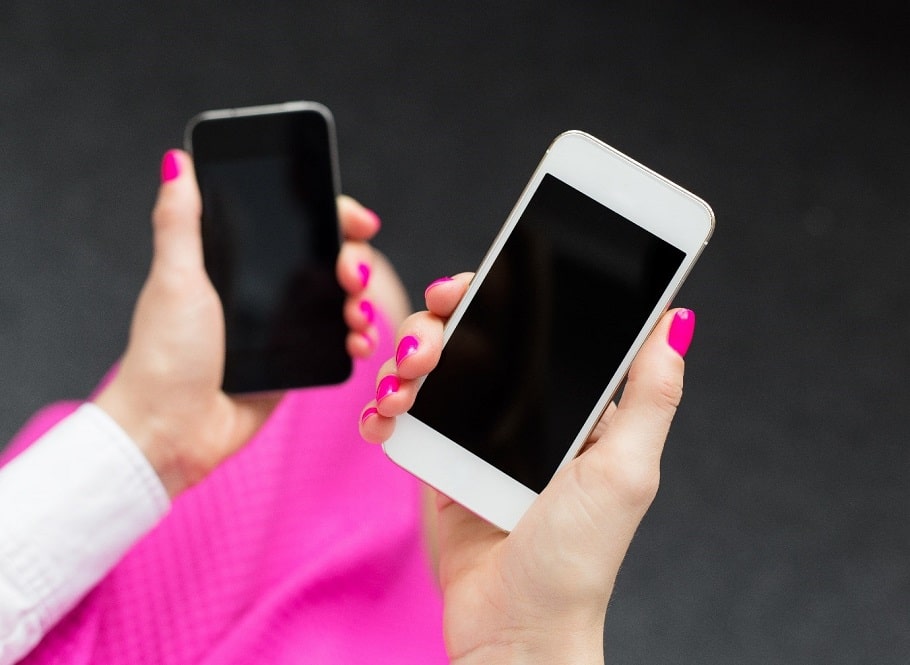 iPhone syncing is when one iPhone transfers its data to another, with the two becoming synchronised with any future changes, too.
This can also be done between iPhones and other Apple devices. For example, if you add a movie to your MacBook, it'll also appear on your iPhone or iPad.
A person may want to sync their iPhones when an old device has been damaged and they received a new handset through a successful claim on their iPhone insurance.
Syncing allows the user's entire data and device profile to transfer to their new phone, saving time and potential errors in the new phone set-up process. To sync two iPhones, or other Apple devices, follow these simple steps:
Step 1: Ensure both phones are logged into the same Apple ID
Step 2: Open the settings on the old phone, then tap the Apple ID and enter iCloud.
Step 3: Toggle the types of data you want to sync.
Step 4: If there is information on the other iPhone you want to sync to this one, then repeat steps 1– 3 on the other iPhone.
Step 5: Once satisfied, click merge to share data.
What is the Best Way to Store Files With an iPhone?
The best way to store files on an iPhone is, perhaps unsurprisingly, through the Files app. Simply tap the save icon when the chosen file is open and select 'save to files'. The Files app can even be synced between iPhones and organised into folders for easy access. It's also simple to back up files to the cloud from an iPhone for peace of mind in case the worst happens. Alternatively, files can be stored locally by connecting to a Mac or PC that is granted trust permissions to your iPhone.
Can Any Apps Unlink My iPhone?
In the event of being unable to gain access to your Apple ID account through one of your devices, there are apps available that can unlink your iPhone for you. However, you may struggle to find apps that do this without impacting your phone insurance, – as using third-party software can often be viewed as tampering and may invalidate the policy. So, it's important to check with your policy provider before taking any steps that may come back to haunt you later on.
Frequently Asked Questions (FAQs)
Q: Why Are My Two iPhones Linked?
A: Your two iPhones may be linked together to synchronise iTunes and iCloud data while allowing all purchased apps to be visible on both devices. This may be essential for someone with two phones for different uses but wants to retain personal information on both. If you're unsure why your two phones are linked, simply go to Settings, select your Apple ID, scroll down to your linked device and select 'remove from account'.
Q: How Do I Know If My Phone Is Linked to Another Device or iPhone?
A: You can see which devices have access to your account and are linked to your device by going to 'Settings', then your account name. All linked devices will be listed here. If a device appears here that you don't recognise, tap the device name and select 'remove from account'.