Huawei P50: Release Date and Feature Rumours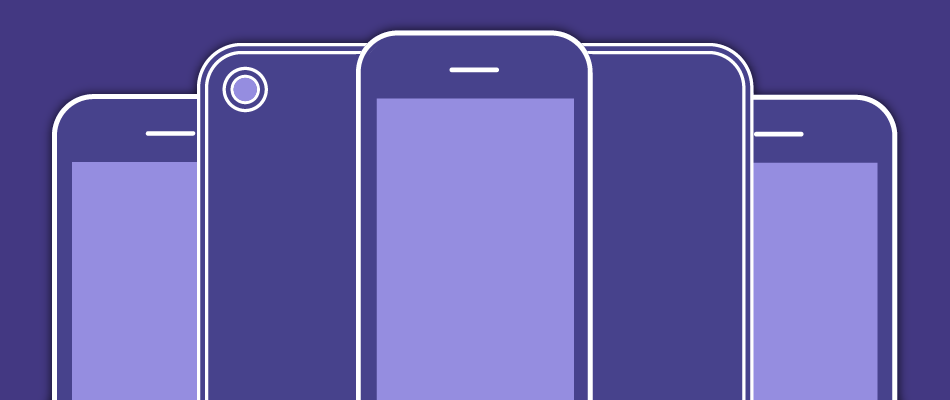 Can the new Huawei flagship outperform the latest offerings from Apple and Samsung? Here's what we know so far...

When will the Huawei P50 be released?
Even without taking the context of the global pandemic into account, it's been a complicated couple of years for Huawei. Due to the sanctions imposed on the company in the US in 2019 and the global issues around sourcing components for high-performance chipsets; the original March launch date of the P50 came and went, and from what we're hearing, the
Huawei
P50 is getting pushed further and further back into 2021.
Now it looks like we won't see an official announcement until late June or early July, possibly followed by a release in early August. A tad disappointing.
---
⭐️ Don't forget, you can get Huawei P50 insurance in under 3 minutes with Protect Your Bubble.* We've got over 15,000 five-star reviews on Trustpilot, and counting! ⭐️
---
Will it be released in the UK?
There's speculation we might not even see the phone get an official release in the UK. Yikes! Murmurs in the Chinese media suggest Huawei could decide to play it safe and only release a (relatively) small number of P50s for sale domestically. Unlikely, but worth keeping in mind if you're considering biding your time.
How much will it cost?
Due to the production issues, we might see a slight hike in price compared to the formidable P40. We think the entry-level P50 could retail at £750, with the Pro version jumping up to £950 and the Pro Plus model reaching a purse-punishing £1,350 (gulp).
What features will they have?
In an ideal world, Huawei would likely use their Kirin 9000 chipset in all versions of the P50, but there are concerns around how many they were able to stockpile before production issues peaked last year, so we might see a slight downgrade to the entry-level model.
Like the P40, all versions will be 5G enabled, which is great news if you're looking to future-proof (improvements in 5G coverage in the UK may have stuttered slightly in recent months, but eventually, availability will improve, so it's good to be prepared).
In terms of camera setups, early leaks suggest that there could be an unusually large, raised area on the back, lending credence to the theory that Huawei could use a cutting-edge oversized 1" Sony IMX800 sensor in the P50. A more conservative prediction is that they'll settle on a previous generation shooter like the IMX707Y – but Huawei tend to push the boat out when it comes to camera quality, so we reckon the former is more likely.
Oddly, we weren't able to find much information about the video camera for this year's release, so perhaps Huawei is keeping something special under wraps (did someone say thermal technology?! 🤞). Either way, it'll certainly be able to record in 8K, and we'll likely see some year-on-year improvements to in-video zooming range and stability too.
In terms of aesthetics, word has it that the phones will be available in a wider range of colours this year, which will likely include more subdued tones, with a pastel pink and a light grey available alongside the usual crisp black and white options.
As mentioned, the camera housing on the back of the device will likely be sizeable, but judging by the design leaks showing two neat circular sections within a pill-shaped cutout, it could actually look pretty elegant (which hasn't always been the case with multiple-lens phones in recent years).
We reckon we'll get the thinnest bezels ever seen on a Huawei handset, and we've heard that the varied shape and positioning of front-facing cameras on last year's models could be a thing of the past. Hopefully we get tiny, centralised punch-holes on every version of the P50, because it always seems a little odd when the more affordable handsets in a range have a better screen-to-camera-ratio than the premium versions.
The display itself might get an upgrade from the 90Hz refresh rate (seen on the P40) to 120Hz, which would make everything look unbelievably smooth in motion. Screen resolutions on all versions are likely to match the 2640x1200 of the two premium models from last year – so the basic version could get a noticeable upgrade.
One thing we were pleased to hear was that the handsets could be reinforced with a metal outer-frame instead of having an exposed outer-edge, which should help with durability. Result!
If they manage to (as rumoured) throw in faster wireless charging, a longer-lasting battery and improved dust and water resistance, we'll be extremely happy campers.
Will it be worth a purchase?
Assuming it does finally reach these shores, we've got no doubts the P50 will be among the best-performing smartphones you'll be able to get your hands on this year.
The entry-level handsets in the P series tend to have a touch more raw power than similarly priced phones, so, for those with a defined budget who want to focus on performance, it might be worth waiting for.
On the flipside, the Galaxy S21 is already on the market and will (judging by what we've seen and heard so far) offer similar features, so even Huawei devotees might find it hard to justify holding off until later in the year.
You might also like:
-
Gadget insurance with Protect Your Bubble
: get your devices covered now*.
-
iPhone 13:
Release date and feature rumours about Apple's next flagship phone.
-
Xbox Series X or PS5?
: Which next-gen console is worth the cash?
* Underwriter Assurant General Insurance Limited. Gadget age restrictions, T&Cs & excesses apply. Customer UK 18+.