AI Generates Images of Phones Designed By Luxury Brands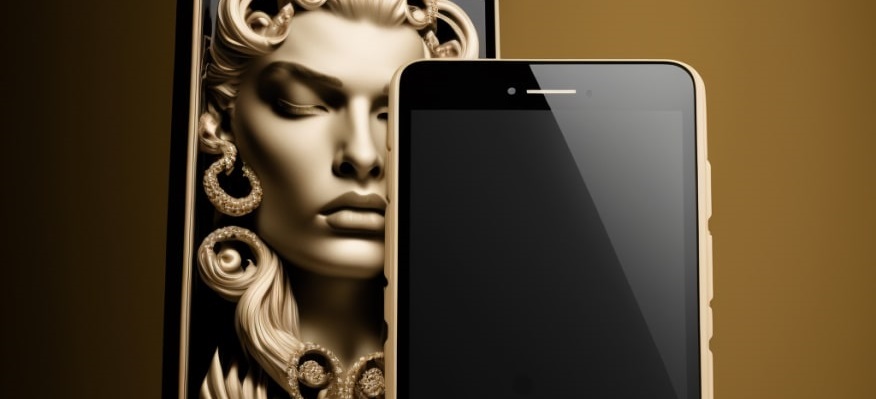 Artificial Intelligence (AI) has revolutionised the design industry. Leading fashion brands have all admitted to using AI for design inspiration.
From Gucci to Versace, AI has shaken up business models and the possibilities to create unique, one-of-a-kind designs for brands are endless.
After spotting established consumer brands, such as
Coca-Cola
, teaming up with realme and trying to enter the competitive mobile phone market in China, the Protect Your Bubble team wanted to use AI to envision what phones from luxury fashion brands could look like.
We've used
MidJourney
to create several phone designs to see what these premium collabs might look like, and the results were pretty incredible!
Gucci
Gucci is synonymous with luxury and class; it aims at creating a product line that exhibits those qualities. Over the years, Gucci has emphasised bringing new designs and style statements that differentiate the brand from the competition.
So, it would be no surprise to see them drop a flagship flip-phone which draws inspiration from the Samsung Galaxy Z Flip but revamps it with elegant floral patterns with buttons on the outside for accessibility. Introducing the Gucci Floral Flip.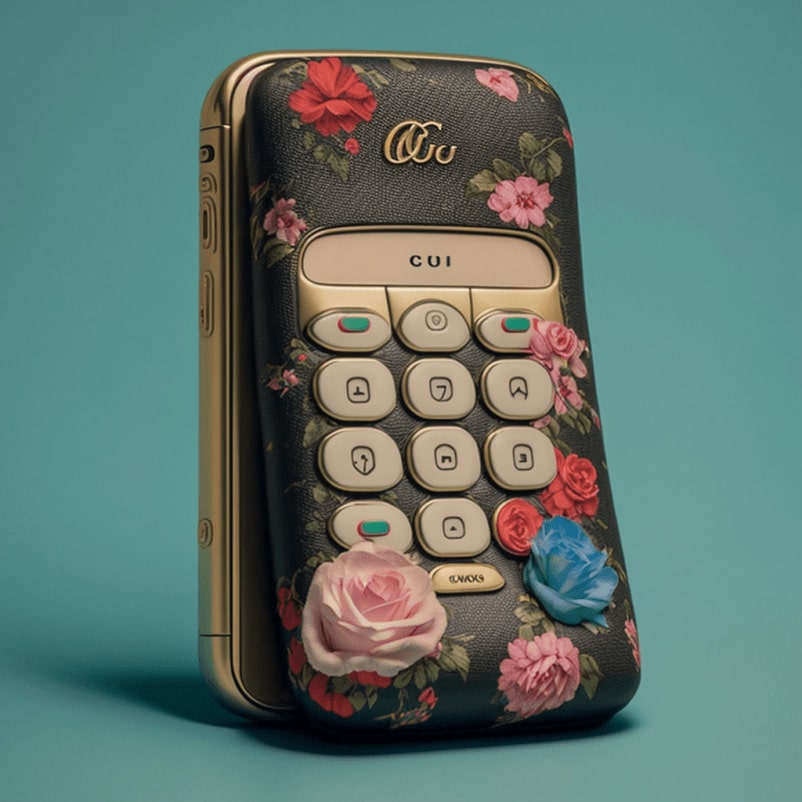 True to Gucci form they've produced a Gucci Floral Mini that can easily slot into any Gucci handbag while leaving room for your makeup and accessories. The Mini has touchscreen functionality but goes retro with a button approach, and camera accessibility is easy-to-navigate with the touch of the bottom right button.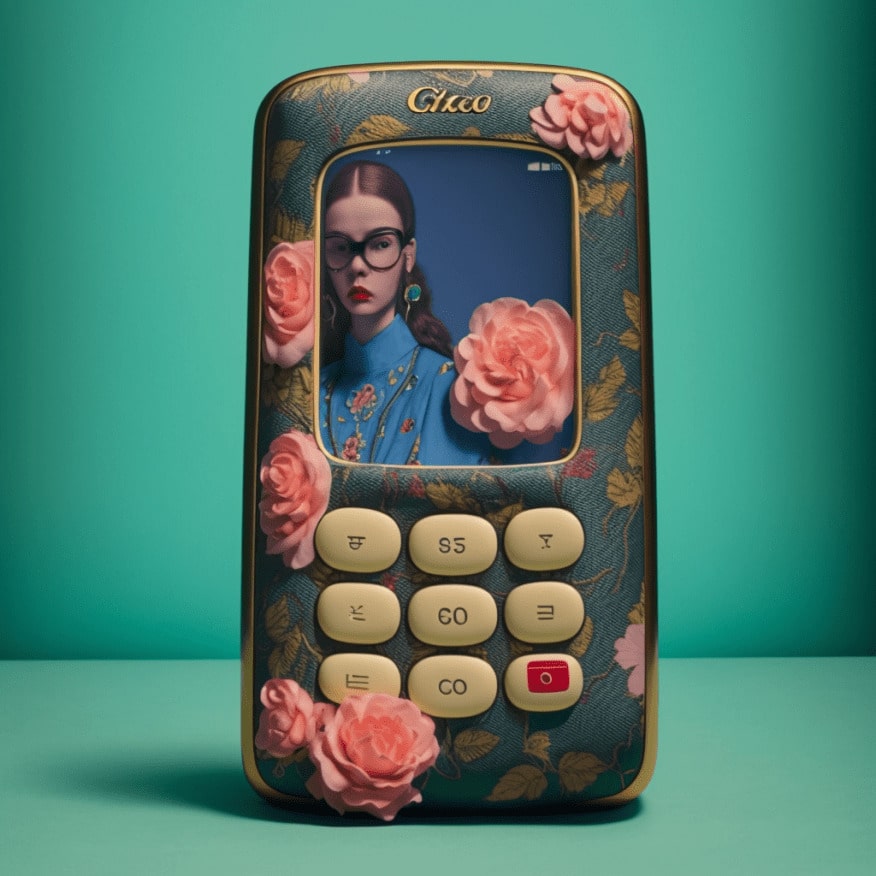 Louis Vuitton

Louis Vuitton is concerned with delivering excellence and its flagship handset does not let us down. The LV1 takes the specs of an Apple iPhone 14 and adds an additional camera lens and gold plating. What's not to like with this glam design, paying homage to trademark monogram canvas: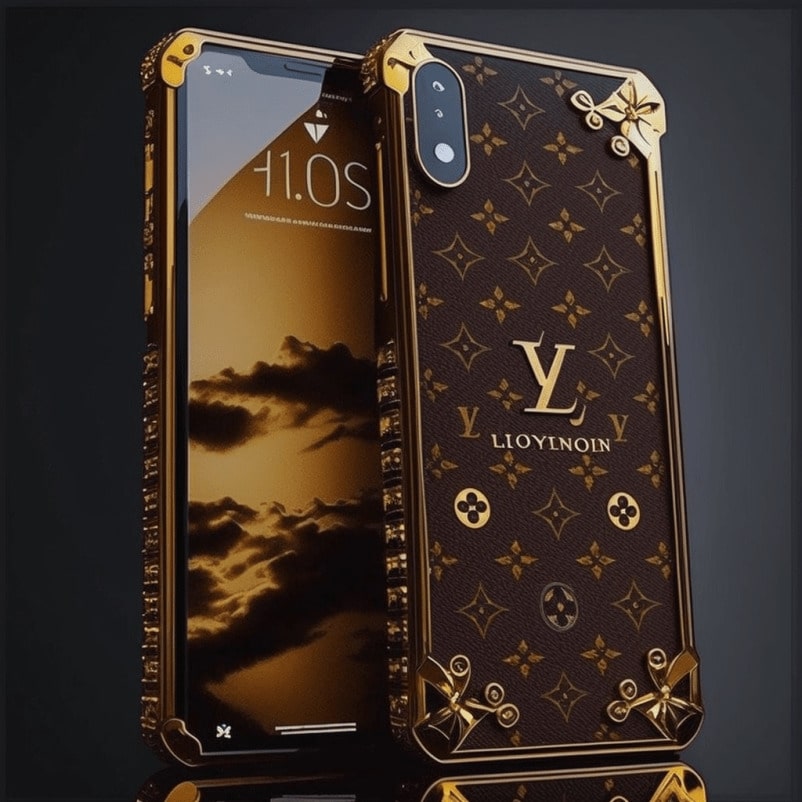 There is a less pricey model available in a vibrant pink which gives us some serious early noughties nostalgia - the LV Millenium: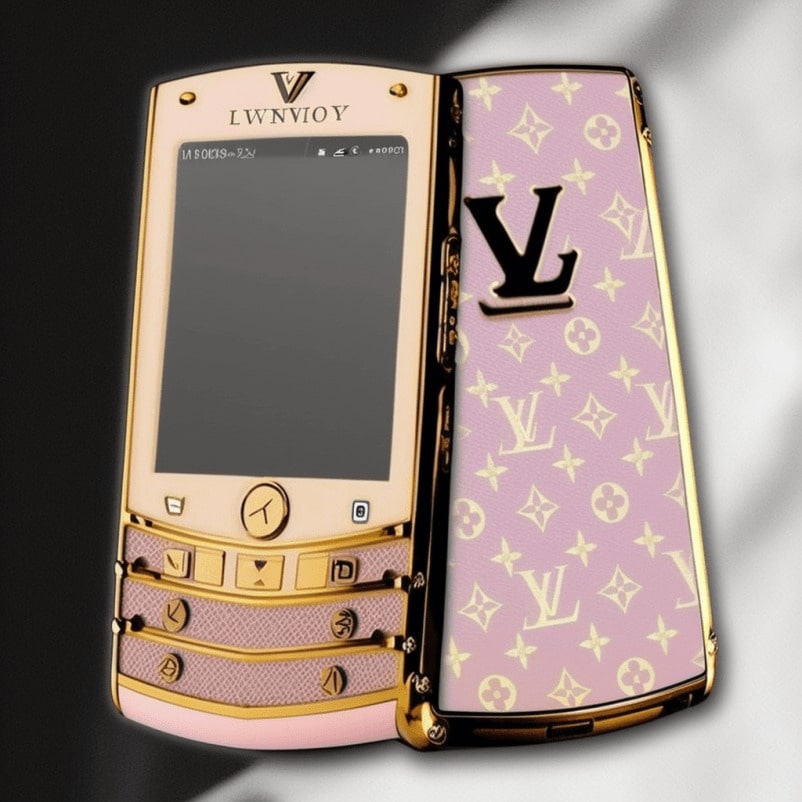 Rolex
Rolex's attention to detail is rivalled by few. The brand explodes onto the mobile scene with its first-ever venture - the Rolex Golden Eye. The Golden Eye features a handcrafted Rolex clock face on the back of the mobile phone, with a sharp, gold-plated outline.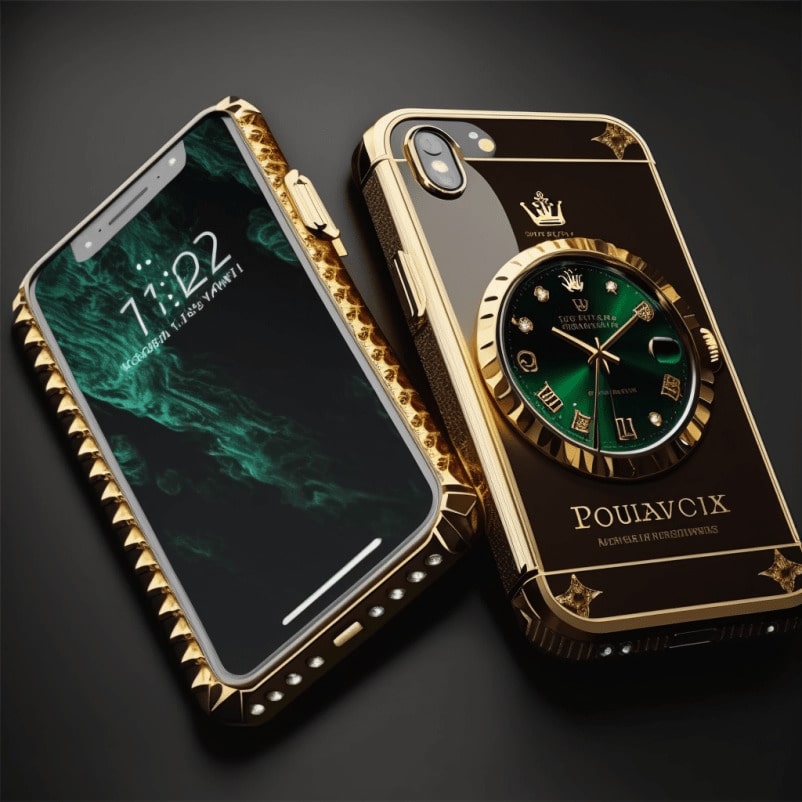 A limited edition is available for any London lovers. The Rolex London Eye features a similar design but with a London landmark twist. The Rolex clock face remains a key golden focal point on the back of the phone, and there is a silver plating which features a scene from London's skyline.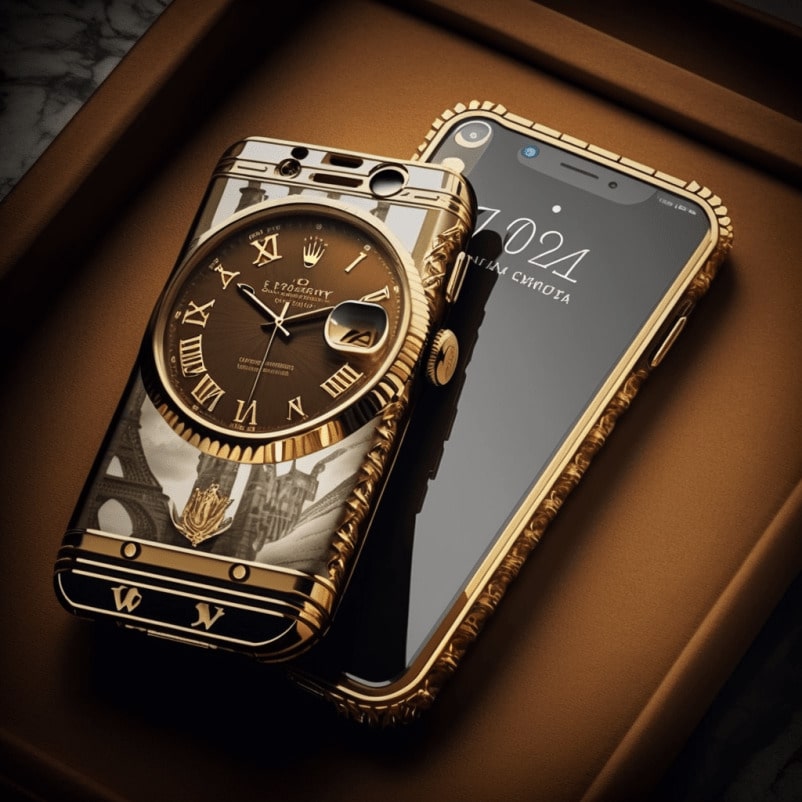 Chanel
Chanel's history is tied to tweed, having been criticised for holding onto the material while it went in and out of fashion. But it's looking to prove the nay-sayers wrong by dropping a thread of different coloured tweed-themed models - Chanel Lesage 5G.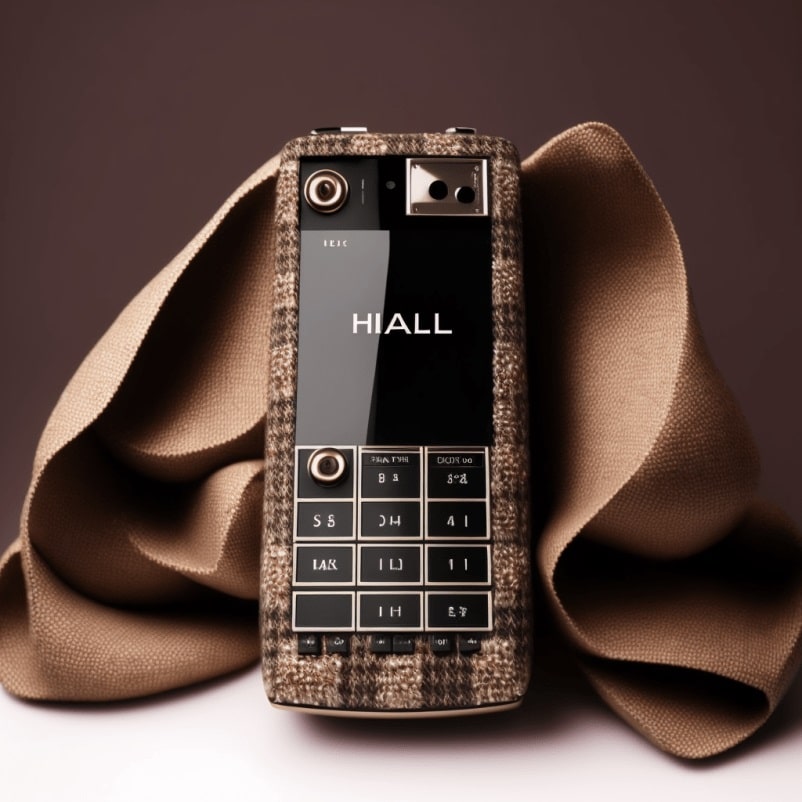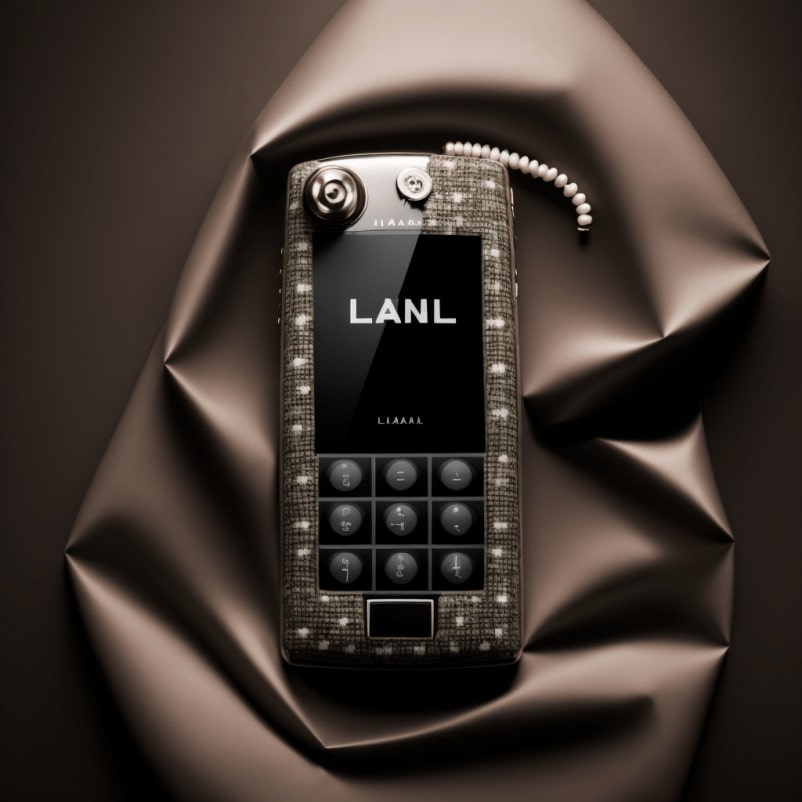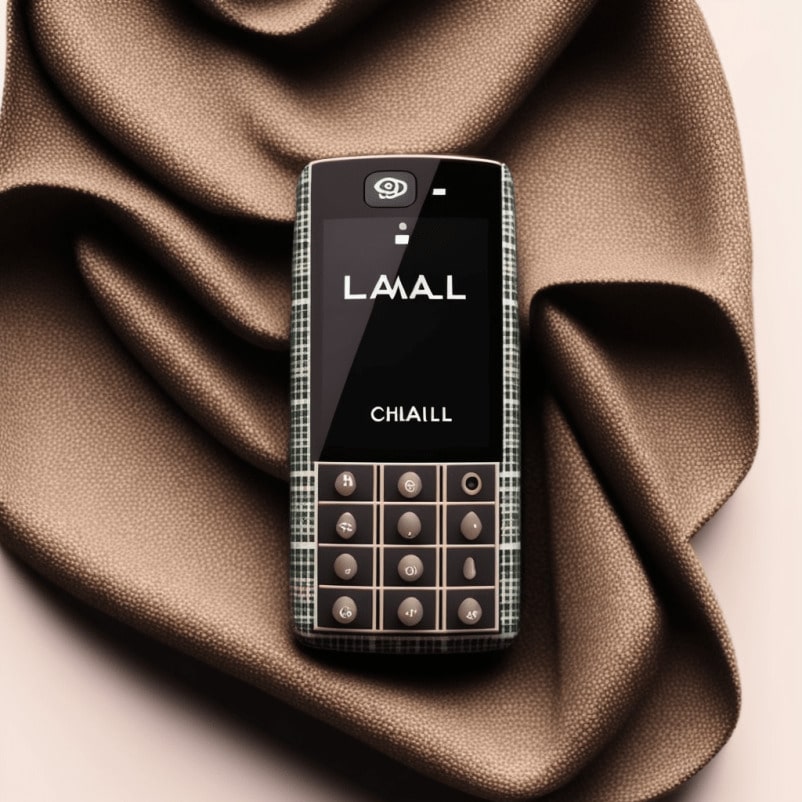 Versace
The Versace Medusa logo is one of the most iconic emblems of all time. It perfectly captures the drama the brand has endured over time. Versace is also known for its bold colour choices - with black and gold being the first to come to mind.
The Versace Collegata (Versace Connected) is a jaw-dropping combination of design & technology. The Medusa logo jumps out at you as if delicately sculpted from gold. A minimalist design of one camera and a no-nonsense approach on the front allows the head of Medusa to take the crown.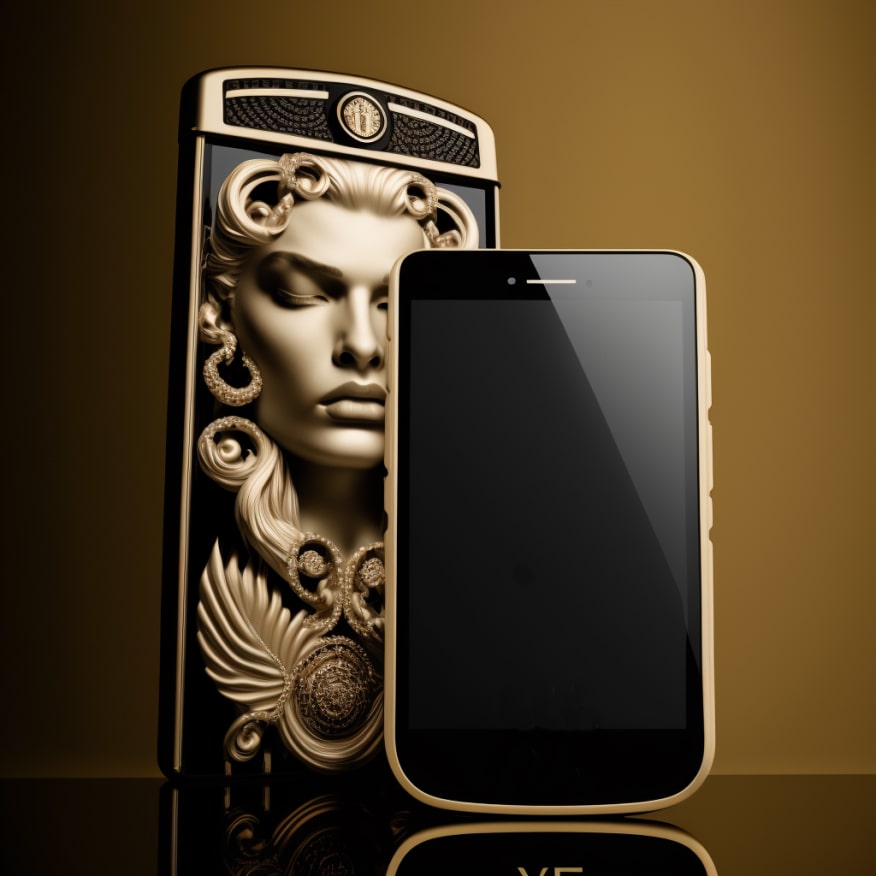 What do you think of the above designs? Would you ditch traditional tech and splurge on these extravagant phones? Let us know in the comments section or use the share buttons at the bottom of this page for social media.

*
Looking for more AI generated images, why not check out the below?